Posted on November 27, 2017, 1:52 pm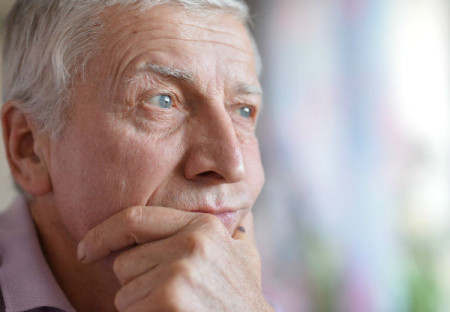 Funeral insurance is a policy that is specifically designed to cover the costs of funeral and burial, which sometimes can exceed $5,000. People usually purchase this type of insurance when they do not want to burden their loved ones financially. Providing coverage for all the expenses that are related to a funeral is a thoughtful way to ease an already heart-breaking event.
Why You Cannot Get Traditional Life Insurance – Here's a Solution
Depending on the type of policy, life insurance can cover the funeral expenses and provide even more of a financial benefit for your family after you've passed away. However, if you do not have any kind of life insurance already, getting one will be difficult if you are a senior and/or in poor health. Many Canadian life insurance companies associate your age with risks. That is why life insurance can be quite costly for seniors, but very cheap for younger people. Those over 65 can struggle to get traditional life insurance.
Fortunately, to qualify for funeral insurance, you do not have to undergo a medical, and some insurance companies in Canada offer free funeral insurance quotes for seniors.
When it comes to a funeral, the importance of insurance should not be underestimated. Unfortunately, there can be a lot of frustration tied to the search for a better policy. Talking to an insurance advisor can clear things up and ease the process. All in all, the funeral insurance policy, however small, will play an important role for your family when you pass away.
How Funeral and Life Insurance Are Different
It is very important to understand how funeral insurance and life insurance are different. Life insurance is more complicated and provides more coverage than funeral insurance, hence it is more expensive. Funeral insurance only covers the expenses for the funeral and burial.
Term life insurance expires and renews at a higher rate each year. Whole life insurance, on the other hand, does not require constant renewals since it is basically a one-time purchase. In fact, the coverage can not only compensate the costs of the burial and funeral, but it can also support the beneficiary's finances for some time.
However, as was mentioned before, for seniors in Canada, getting life insurance can be difficult if they go the traditional route, so seeking a no medical life insurance policy is a good option. Talk to your broker to ensure you are getting the best, and most affordable, policy for your needs.
Remember that if you have a pre-condition, like diabetes, no-medical funeral insurance is an option for you. The policy has low premiums since it is small and is required only to cover the expenses for funeral and burial. Also, funeral insurance is designed specifically for seniors, so with a no medical guaranteed policy, you will qualify for it no matter your health condition, without having to take a medical exam.
Site (source) : https://nomedicallifeinsurance.ca/
Facebook : https://www.facebook.com/NoMedical
Twitter : https://twitter.com/nomedical